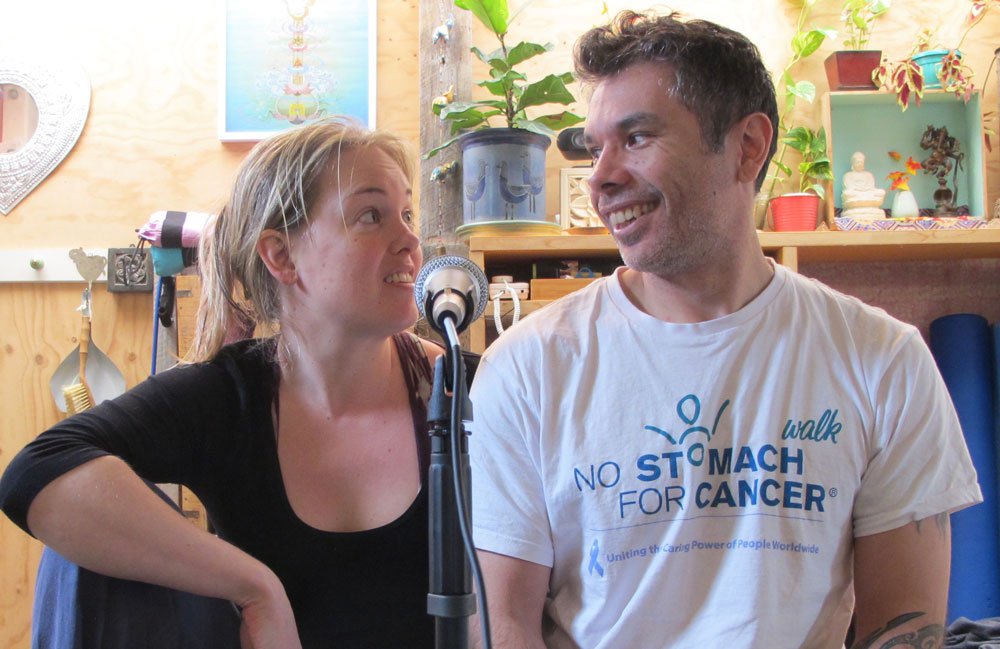 Welcome to the Podcast
Rane and I spend a lot of time talking about all aspects of yoga, especially since he embarked upon teacher training last year. Yoga and meditation can be quite a solo journey, and it's been really illuminating discussing aspects of philosophy and practice together. These conversations can happen at some pretty random times - at the supermarket, or while I'm trying to read a book or go to sleep :) - so I'm excited to channel them into a focused forum - and hopefully they will be helpful or at least interesting for other yogis to listen to.
We're lucky to live in Melbourne - a city with a vibrant yoga community and we're excited to talk some of the pioneers - and hear about the early days. There are some truly amazing yogis living here, and we're looking forward to sharing their stories.
We are also keen to share the experiences of up and coming yoga teachers - and talk about this practice is evolving. We'll also be talking to pilates, hula hooping, martial arts, circus and dance teachers and artists- all the movement arts have the power to tap into that elusive flow state - where mind and body connect.
Rane is new to yoga teaching, I've been teaching for around 10 years and a lot has changed in that time. Together we'll be exploring some of the behind the scenes aspects of teaching yoga.
Have you ever wondered how a yoga teacher decides what to teach, what music to play or what they do in their own practice at home? 
What's the best way to navigate social media? 
How do you go about getting a teaching job at your favourite studio?
How do you find your voice as a teacher?
These are the kinds of questions we'll be asking, as well as exploring a little deeper into each of our guests' area of expertise. Our episodes are more like conversations than formal interviews - so be prepared for some unexpected tangents.
We round out episode with a pick of the week - anything that we've discovered that week that makes life a bit more awesome - sometimes yoga related, sometimes not.
We'd love your feedback on each episode, the kinds of questions you'd like answered, and if there's anyone you think would make a great guest on our podcast.
We plan to release one episode every two weeks, and we hope that you will join us for the ride.
Check out these Episodes!